Newsletter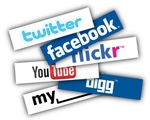 Welcome
"The Master maker of the human body did not create you and then run off and leave you masterless. He stayed on the job as Innate, as the Fellow Within, as nerve transmission controlling every function of life, as Spirit from Above-Down, Inside-Out, expressing, creating, exploring, directing you in every field and phase of experience so that your home is truly the world and the world is your home." B.J. Palmer, developer of Chiropractic.
Let us assist you in turning your Breech baby. Webster Technique practiced here.
Drop in to use our Infant Scale free of charge/Call for Breastfeeding Expertise.
Complimentary Breastfeeding Consult with Dr. Crowe